Visit Our Shop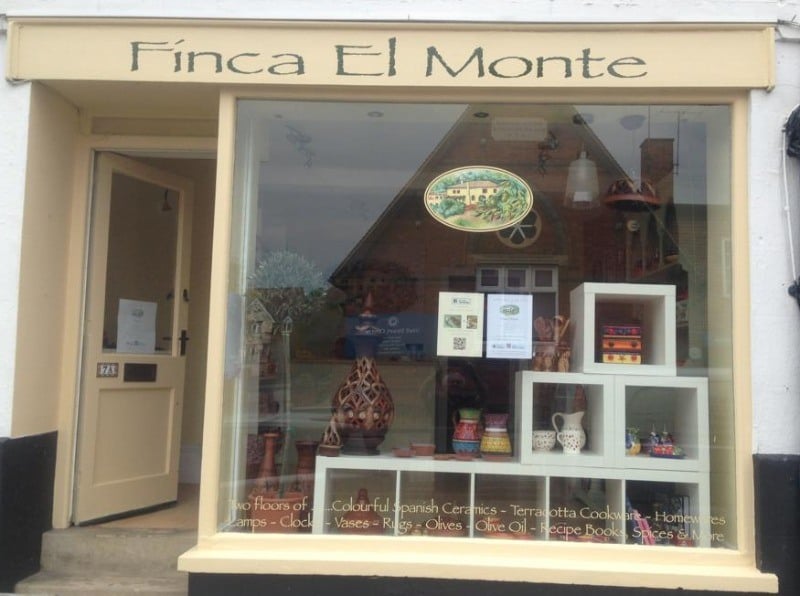 Come and visit us at our shop in Buckingham. We have four rooms over two floors of Spanish ceramics, terracotta cookware, rugs, lamps, homewares, throws and blankets, jewellery, bags and accessories, gifts and more.
You can even collect your website purchases to save on delivery costs.
Address and contact details.
Finca El Monte
7a Well Street
Buckingham,
MK18 1EW
01280 308014
Opening Hours
Yippee we have re-opened the shop!
It has had a massive makeover with a new colour scheme on walls, floors, display furniture and even outside. If you are in the area please pop in and tell us what you think. Those of you who are too far away to see the changes in person will not miss out as we will be posting some new pictures here soon. We will be operating the reduced hours shown below until we have completed the reorganisation and hope to be back to a "new normal" as soon as possible. Hand sanitisers and masks are available for use by customers and staff and an improved cleaning procedure has been implemented - all designed to keep you as safe as possible whilst you shop. Take care and hope to see you again soon.
Monday - Closed
Tuesday - Friday 11.00 - 17.00
Saturday - 10.00 - 17.00
Sunday - Closed